Meet Your Prospect, KY Pediatric Dentist
Dr. Danielle Smith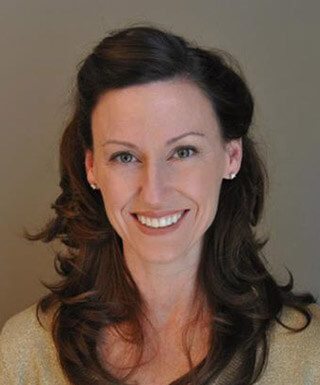 Before beginning her undergraduate studies at the University of Louisville, Dr. Danielle worked in a pediatric dental office as a dental assistant. Her time as a member of a dental team that cared for children became the foundation from which Dr. Danielle shaped the rest of her career. It was during this time that she realized what she was meant to do – and she worked for the following 11 years to achieve that goal.
After graduating from dental school in 2005, Dr. Danielle began a year long fellowship at The Underwood and Lee Dental Clinic – a Louisville facility whose mission is to provide a dental home to adult individuals with neurodevelopmental disorders and intellectual disabilities. This training gave Dr. Danielle an experience that is unique among her pediatric dental colleagues – the knowledge and experience to treat special needs patients beyond their adolescent years.
In 2006, Dr Danielle began her pediatric dental residency at Riley Hospital for Children in Indianapolis. At Riley, Dr. Danielle worked as part of a team of medical specialists involved in the whole-body care for children from all over the state. She worked side-by-side with members of every medical specialty giving her the knowledge and skill to treat all types of children. Dr. Danielle received significant training and experience in pediatric sedation – both in office conscious oral sedation and general anesthesia in the hospital setting. From 2008 until January 2012, Dr. Danielle was a practicing pediatric dentist based in New Albany, IN and treated some of her patients at Kosair Children's Hospital.
The most rewarding part of Dr. Danielle's life is being a mother to two fabulous girls and a wife to her husband James. She understands a parent's desire to provide the very best for their children. Dr. Danielle and her team are committed to providing the very best dental care in a nurturing and compassionate environment, as she wants for her own children.
Dr. Danielle is proud to be board certified by the American Board of Pediatric Dentistry and a member of the American Association of Pediatric Dentists. In addition, Dr. Danielle is certified in Pediatric Advanced Life Support (PALS), Basic Life Support (BLS) and Healthcare Provider Cardiopulmonary Resuscitation (CPR). Dr. Danielle also maintains operating room privileges with Kosair Children's Hospital.
More to Explore